AKTUELNA DEŠAVANJA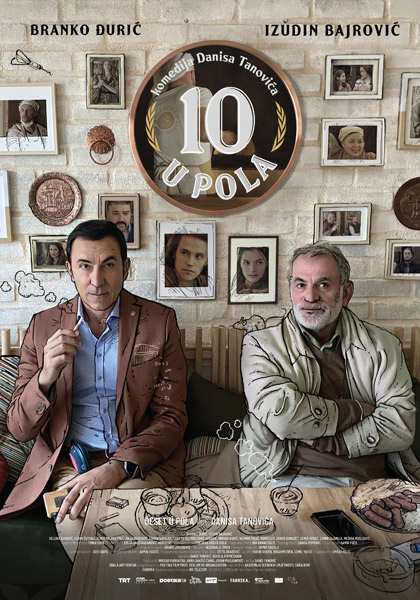 TORONTO
PARADISE THEATRE, 1006 Bloor St W. , Toronto, ON M6H 1M2


Subota/Saturday 18. December 2021. @ 7:30 PM


Due to reduced capacity, advance tickets are recommended for all shows to ensure seating.
Audience members will need to present proof of their vaccine receipt, along with photo ID, in order to show that they received their second dose at least 14 days prior to the day they're attending.
Thank you in advance for your cooperation.

MONTREAL
Dollar Cinema, 6900 Boul. Decarie, Cote-Saint-Luc, Montreal H3X2T8



Subota/Saturday 18. December 2021. @ 7:30 PM




Due to reduced capacity, advance tickets are recommended for all shows to ensure seating.
Audience members will need to present proof of their vaccine receipt, along with photo ID, in order to show that they received their second dose at least 14 days prior to the day they're attending.
Thank you in advance for your cooperation.

KITCHENER
Apollo Cinema, 141 Ontario St. N. Kitchener, ON. N2H 4Y5



Ponedeljak/Monday 20. December 2021. @ 7:00 PM




Due to reduced capacity, advance tickets are recommended for all shows to ensure seating.
Audience members will need to present proof of their vaccine receipt, along with photo ID, in order to show that they received their second dose at least 14 days prior to the day they're attending.
Thank you in advance for your cooperation.

VANCOUVER
Rio Theatre, 1660 E. Broadway, Vancouver, BC



Nedelja/Sunday 26. December 2021. @ 1:00 PM (19+)




Due to reduced capacity, advance tickets are recommended for all shows to ensure seating.
Audience members will need to present proof of their vaccine receipt, along with photo ID, in order to show that they received their second dose at least 14 days prior to the day they're attending.
Thank you in advance for your cooperation.